Reservation Bezirksrad Gries :D
Bezirksrad Gries :D
Lastenrad
BBF Seattle Premium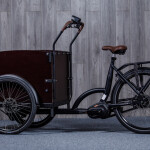 Child seat/safety device: Yes
max. payload: 157 kg
Length of the loading area: 87 cm
Width of the loading area: 59 cm
No box
Other characteristics: Gurte, Plane
Description and limitations:
Verleih nur an Personen 18+ | Verleih nur an Personen mit Haushalts-Haftpflichtversicherung | Ausleihe gegen Ausweiskopie | Ausleihe auch über das Wochenende möglich (Freitag Abholung - Montag -Retournierung) | We speak English, so don't worry if you don't speak German :) | >> Wir freuen uns über eine Spende für den Verein
Pick up location:
base Verein : Uns findet man unter der Adresse von BAS Enterprises (Bohemian Soul, Seddwell Center bzw. Seddwell Learning). Wenn man uns von der Dreihackengasse aus betritt (Eingang: https://goo.gl/maps/7Vt6c3in4ssnKC64A) einfach den Gang runter und wenn man "ansteht" nach links und wieder bis zum Ende, dort is eine dunkel-graue Metalltüre, mit einem Schild für Base Verein - einfach dort läuten.
Free / Free donation
Deposit: 80.00€
When you click on the calendar, a period of two hours is marked. You can drag this downwards with the mouse or extend it on your smartphone by briefly pressing and holding down. You can also select a period of several days if this transport bike is lent overnight.

As an alternative to entering the pick up and drop-off time, you can enter your desired time period directly in the calendar below.